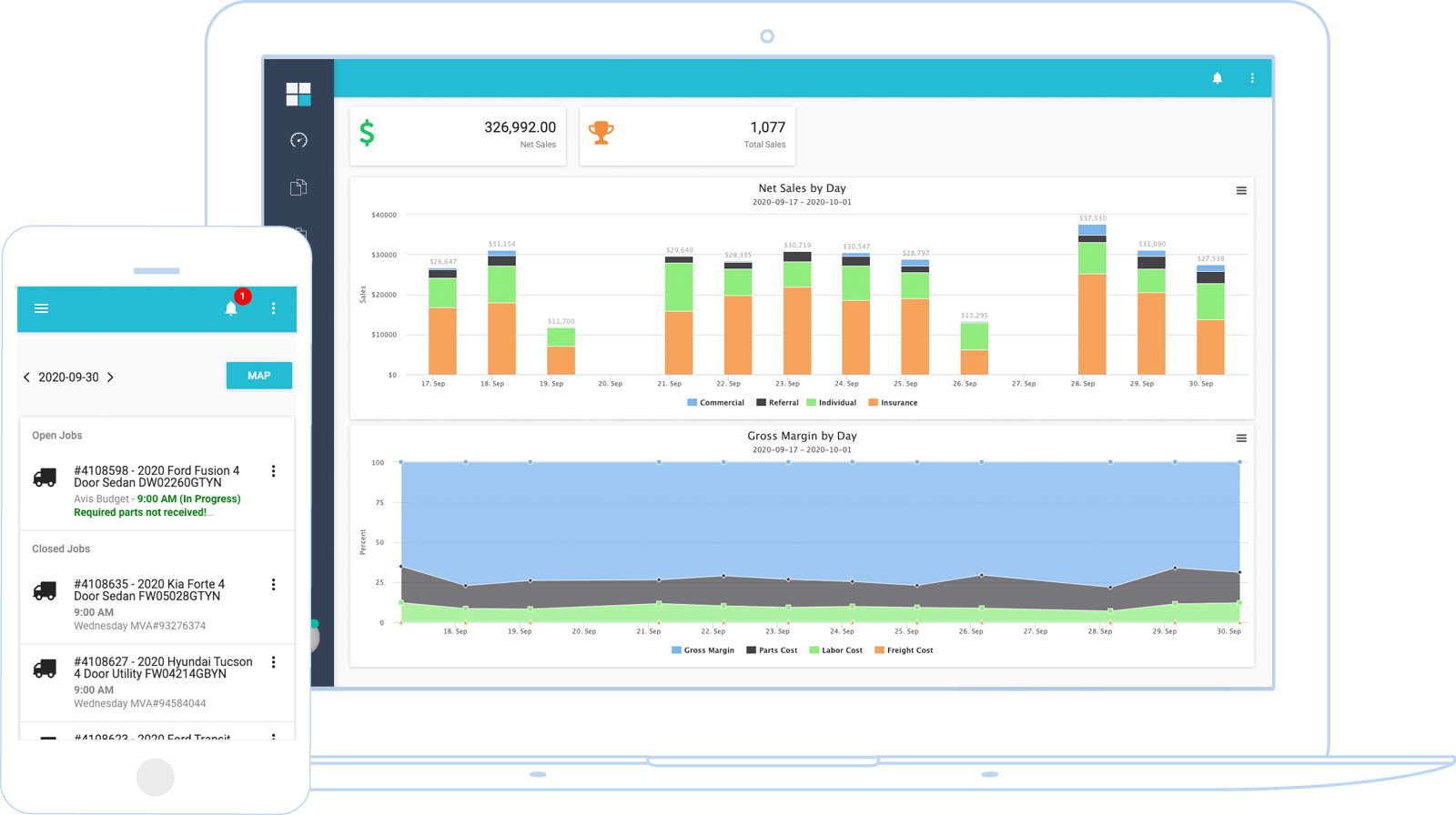 A fully integrated suite of tools.
All the building blocks you need to run your auto glass business.
EDI Invoicing
Credit Card Processing
Customer Records
Cloud-based
Made by auto glass people for auto glass people
We've worked with auto glass businesses big and small to develop auto glass software that will enable your business to reach new heights.
Starting with the basics, we understand the importance of reliable invoicing, simple payment integrations, and customer records management - all in a modern, cloud-based platform that is accessible from any modern web browser.
Integrate your Process.
Our software is designed to work with you.
Advanced Quoting Engine
Omega's quoting engine allows you to set your pricing based off of real-time part costs so you're sure to be as competitive as possible.
Learn from your data
Our reporting doesn't just help you understand what is happening, but why. Over 50 reports and dashboards provide actionable insights in seconds.
Flexible workflows
From quoting to procurement, we help optimize your workflow.
Scale up
From one technician to hunderds, Omega is enterprise-ready so that it can help your business scale to new heights.
Highlighted Features
Access integrations and new features in a matter of seconds
Getting started is a breeze
Most customers are up and running within a day.
Have a more complicated scenario or data to migrate? Our onboarding specialists will help make sure the transition as seamless as possible.